We have a new page of important news which will be updated regularly. Please click here.
Welcome to the County Louth Beekeepers Association (LBKA) website

Originally founded in the summer of 1910, our association works on behalf of member beekeepers, providing opportunities to learn the craft and science of beekeeping. Equally important, we provide a social outlet for members to meet with fellow beekeepers - opportunities to share tips and tales. We are blessed to have many excellent beekeepers who are always willing to share their knowledge and experiences.

Our association is committed to supporting the native dark bee, Apis mellifera mellifera.

We are affiliated to our national body, the Federation of Irish Beekeepers Associations (FIBKA). We provide our members with classes and support to attain FIBKA academic and practical certifications.

Two association apiaries are maintained in the county, where members can come and gain practical experience through the beekeeping year.

We also hold regular lectures on all aspects of beekeeping. Members and interested non-members are always welcome to attend.

Asian hornets in the UK!


Asian hornets have really become a problem in the UK, with seven sightings in 2018 and four nests destroyed, in Hampshire, Corwall, Lancashire and Yorkshire.

Please

make yourself familiar with this invader

since unfortunately it's only a matter of time before it gets to Ireland.

Upcoming events

We will be holding our AGM on Thursday, 15th November in Teagasc. Jim Agnew will give a short presentation at the AGM entitled "Implementing Ralf Buchler' s methods in an Irish Apiary", about his experience of implementing Dr. Buchler's methods.

Our Honey Show will be on Saturday, 17th November in Teagasc, judged by Paul Boyle. More details here.
We are holding a lecture by Irene Power on "Beekeeping and a Full Time Job"

on

Thursday 29th November, 2018 at 8pm in An Teagasc, Dundalk.

This topic should be of interest to our members who are trying to combine their beekeeping while working full time.

As part of Science Week 2018, Louth Libraries are organising a number of events, all well worth attending. One of the events is "Bee Wise" run by Dr. Eoghan Mac Giolla Coda. This is being held in​Dundalk Library on Thursday 15th November @ 11 a.m. This will cover

Irish bees, the honey bee, beekeeping, the properties of honey, etc. This talk would suit potential beginners - if you're interested in taking up beekeeping, or know someone who might be interested, come along. Eoghan is a qualified Bee Master and extremely knowledgeable on the subject. It's likely that these will be very popular, so booking in advance is important.

It's that time of year again

Our AGM is in a few weeks and we'll all have to start paying our membership dues soon afterwards. The online store will be updated to allow online payments. Remember that this needs to be paid before the start of the new year to ensure that you receive all the issues of An Beachaire, and that you're continuously covered by insurance.

Secretary's contact details

The secretary's contact details are:




Anna Monaghan

"An Tigin", Knockacleva, Collon, A92 VK70

Phone: 086-3963349

Email:

lbkasec@gmail.com

In Memoriam

As most of you probably have heard, one of our members, Philip McCabe, President of

Apimondia

, passed away on 20th October.

​Despite his busy role with Apimondia, Philip was always generous with his time to all beekeepers, and

has spoken

many times at our events. The photo below is of him talking to our 2018 beginners' class. His passing is an enormous loss to beekeepers, not only in Louth, but across the globe.

News and External Events

The FIBKA web site has been updated and looks much more modern. This change means that you have to register to access some parts of the site, so remember your ID (printed on the label for An Beachaire). It also offers a service connecting beekeepers and landowners, so that if you're looking for an apiary location, This is the place to go.​​
A new paper has been published that examines people's attitudes to bees and wasps - see here for more details.
The online booking system is now open for the 2019 UBKA conference running from the 15th-16th of February.

Looking after your bees


This website is a work in progress, if members have interesting articles, stories, pictures, videos etc. that they'd like to submit for inclusion, please get in touch. We would be delighted to publish a blog post from anyone who has something to say. If you would like to share something but you're unsure about any aspect, we'll be delighted to help where we can. You can contact us at: lbkasec@gmail.com, or through the contact form.

​

All lectures start at 8pm in Teagasc, Dundalk (see map). Beginners are welcome and admission is free. See the map below if you need help finding us.
Powered by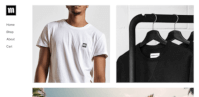 Create your own unique website with customizable templates.