We have a new page of important news which will be updated regularly. Please click here.
Welcome to the County Louth Beekeepers Association (LBKA) website

Originally founded in the summer of 1910, our association works on behalf of member beekeepers, providing opportunities to learn the craft and science of beekeeping. Equally important, we provide a social outlet for members to meet with fellow beekeepers - opportunities to share tips and tales. We are blessed to have many excellent beekeepers who are always willing to share their knowledge and experiences.

Our association is committed to supporting the native dark bee, Apis mellifera mellifera.

We are affiliated to our national body, the Federation of Irish Beekeepers Associations (FIBKA). We provide our members with classes and support to attain FIBKA academic and practical certifications.

Two association apiaries are maintained in the county, where members can come and gain practical experience through the beekeeping year.

We also hold regular lectures on all aspects of beekeeping. Members and interested non-members are always welcome to attend.

Asian hornets in the UK!


Asian hornets have really become a problem in the UK, with seven sightings in 2018 and four nests destroyed, in Hampshire, Corwall, Lancashire and Yorkshire.

Please

make yourself familiar with this invader

since unfortunately it's only a matter of time before it gets to Ireland.

COUNTY LOUTH BEEKEEPERS' ASSOCIATION
CHRISTMAS PARTY

When: Thursday, 13th December 2018, 8 p.m.

Where: Teach Scoraíocht, Dunleer, Co. Louth (directions below)

Admission: Adults €10.00, children free

A hot and cold buffer will be served.
A raffle will be held on the night, with lots of prizes! Proceeds of the raffle will be donated toThe Gary Kelly Cancer Support Centre, Drogheda in memory of the late Philip McCabe and deceased relatives of our members who passed away during the year.

Please let the secretary know if you plan on attending. Also all donations of prizes for the raffle will be accepted on the night (all prize donations should be wrapped).

Directions to Teach Scoraíocht:

Take the Clogherhead road from Dunleer, opposite the Centra supermarket, and travel about 150 yards. you will see it on the right hand side. There is plenty of off-street parking.

News and External Events

The FIBKA web site has been updated and looks much more modern. This change means that you have to register to access some parts of the site, so remember your ID (printed on the label for An Beachaire). It also offers a service connecting beekeepers and landowners, so that if you're looking for an apiary location, This is the place to go.​​
A new paper has been published that examines people's attitudes to bees and wasps - see here for more details.
The online booking system is now open for the 2019 UBKA conference running from the 15th-16th of February.

Looking after your bees


All lectures start at 8pm in Teagasc, Dundalk (see map). Beginners are welcome and admission is free. See the map below if you need help finding us.

Membership Fees

Membership is now due: that this needs to be paid before the start of the new year to ensure that you receive all the issues of An Beachaire, and that you're continuously covered by insurance. The fee for an adult is €80, discounted to €70 if paid before 30th December.

There are a number of ways to pay:

Send a cheque with your details to the secretary (see below).
Pay online in our online shop.
Bank transfer to our account - IBAN: IE47 AIBK 9324 5028 6971 39 (BIC: AIBKIE2D)
The secretary will be happy to accept your membership at the party on 13th Dec.


Secretary's contact details

The secretary's contact details are:




Anna Monaghan

"An Tigin", Knockacleva, Collon, A92 VK70

Phone: 086-3963349

Email:

lbkasec@gmail.com

Beginners Classes

Details for our beginner's course for 2019 have not been completely finalised yet. The first lecture will be an introduction, and the course proper probably starts the following week. The introductory lecture will be on 5th February, 2019 at 8pm in An Teagasc, Dundalk.

​

Classes will take place every Wednesday, 9 classes in total. The course will be delivered by a team of experienced beekeepers. If you are interested please email

the secretary

. Places are limited so book early to avoid disappointment.

The fee is €100 (or €105 online) which includes:

Classes and material
One year's membership of Louth Beekeepers' Association
Annual subscription to An Beachaire magazine delivered by mail
Participation in the FIBKA insurance scheme
FIBKA fees for the exam leading to the Preliminary Certificate of Proficiency in Beekeeping

The fee is waived for persons under 18 years old, but they must be accompanied by a responsible adult.

In Memoriam

As most of you probably have heard, one of our members, Philip McCabe, President of

Apimondia

, passed away on 20th October.

​Despite his busy role with Apimondia, Philip was always generous with his time to all beekeepers, and

has spoken

many times at our events. The photo below is of him talking to our 2018 beginners' class. His passing is an enormous loss to beekeepers, not only in Louth, but across the globe.

This website is a work in progress, if members have interesting articles, stories, pictures, videos etc. that they'd like to submit for inclusion, please get in touch. We would be delighted to publish a blog post from anyone who has something to say. If you would like to share something but you're unsure about any aspect, we'll be delighted to help where we can. You can contact us at: lbkasec@gmail.com, or through the contact form.

​
Powered by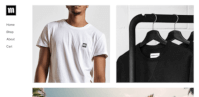 Create your own unique website with customizable templates.