We have a new page of important news which will be updated regularly. Please click here.
Welcome to the County Louth Beekeepers Association (LBKA) website

Originally founded in the summer of 1910, our association works on behalf of member beekeepers, providing opportunities to learn the craft and science of beekeeping. Equally important, we provide a social outlet for members to meet with fellow beekeepers - opportunities to share tips and tales. We are blessed to have many excellent beekeepers who are always willing to share their knowledge and experiences.

Our association is committed to supporting the native dark bee, Apis mellifera mellifera.

We are affiliated to our national body, the Federation of Irish Beekeepers Associations (FIBKA). We provide our members with classes and support to attain FIBKA academic and practical certifications.

Two association apiaries are maintained in the county, where members can come and gain practical experience through the beekeeping year.

We also hold regular lectures on all aspects of beekeeping. Members and interested non-members are always welcome to attend.

Asian hornets in the UK!


An Asian hornet has been confirmed in the UK - full details

here

. Be vigilant since Lancashire is only just the other side of the Irish Sea.

Upcoming events

Note that anyone with an interest in bees is welcome to attend our lectures, not just members of LBKA.


​We will be looking after the bees in the Kevin Griffin Apiary on Wednesday evenings at 6:30 PM. While this is a great chance for beginners to get their hands on real live bees, it's important for more experienced members to come along and give a hand. While we would like for folk to be able to come along on a regular basis, we would really appreciate any help even if it's only occasional During the summer, we will be breeding queens, so this is also an opportunity for the more experienced to get a chance to try their hand at queen-rearing. It's also a great opportunity to experience unusual situations like this:​

All lectures start at 8pm in Teagasc, Dundalk (see map). Beginners are welcome and admission is free. See the map below if you need help finding us.


Do you want An Beachaire, insurance and lectures?

Those of you who have not paid your membership will have realised by now that you have not received

An Beachaire

. Worse, you are not covered by insurance for your honey or your bees! The annual membership fee of €80 is actually a good deal - the magazine & the insurance alone are worth more than that.

Also, there are some who have not sent in their data protection form: without this, we cannot process your membership since you're effectively saying to us that we may not store your address. This is a simple form, with your contact details and the agreement to store these so you can receive the magazine in the post. Your Eircode (or Postcode) is also essential - it's required by the Post Office to process the labels, and the insurance people need it too.

If you want to pay your membership fees (€80), or send in the form, please post to the secretary, or you can contact the secretary by phone or E-mail (see below for details). And, of course, you can also pay online - click on "

Store

" above.

Secretary's contact details

The secretary's contact details are:




Anna Monaghan

"An Tigin", Knockacleva, Collon, A92 VK70

Phone: 086-3963349

Email:

lbkasec@gmail.com

News and External Events

The FIBKA web site has been updated and looks much more modern. This change means that you have to register to access some parts of the site, so remember your ID (printed on the label for An Beachaire). It also offers a service connecting beekeepers and landowners, so that if you're looking for an apiary location, This is the place to go.​

The FIBKA Summer School will be in Gormanston College at the later dates of 12th August 2018 to 17th August. Book now!

Looking after your bees


This website is a work in progress, if members have interesting articles, stories, pictures, videos etc. that they'd like to submit for inclusion, please get in touch. We would be delighted to publish a blog post from anyone who has something to say. If you would like to share something but you're unsure about any aspect, we'll be delighted to help where we can. You can contact us at: lbkasec@gmail.com, or through the contact form.

​
Powered by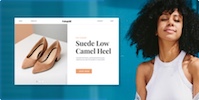 Create your own unique website with customizable templates.